SPRING SALE! 50% OFF - John Tavener 'Palintropos' (WAS £13.00 NOW £6.50)
(CD or Digital Download)
To promote emerging talent in the field of classical music. To explore the known and unknown.
Individuals Working In Harmony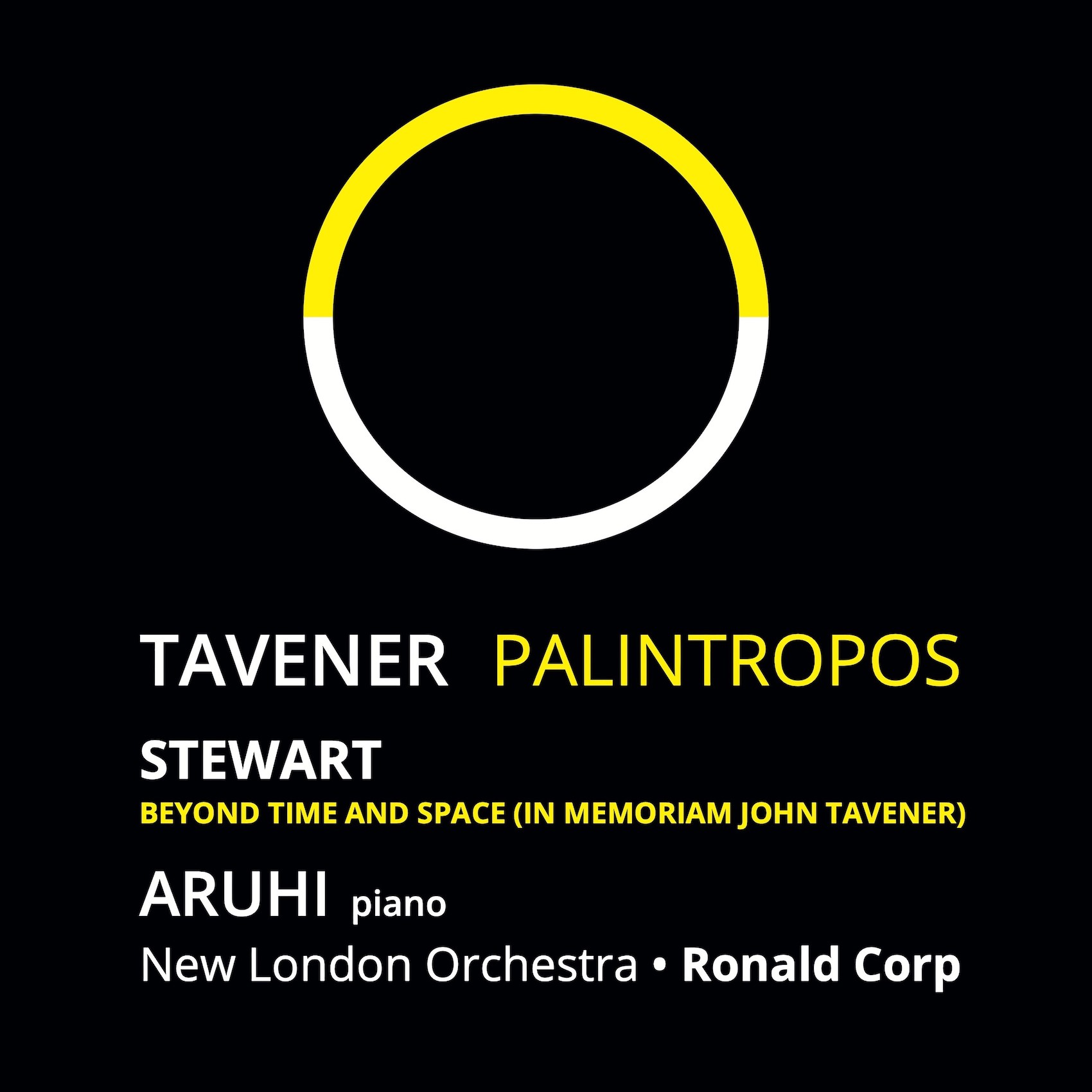 JOHN TAVENER
PALINTROPOS
for piano and orchestra (World Premiere Recording)
ARUHI piano • New London Orchestra • Ronald Corp
MICHAEL STEWART
BEYOND TIME AND SPACE (In Memoriam John Tavener)
A Flock Ascending AFACD 001
SPRING/EASTER SALE 50% off! Was £13.00 now £6.50
(offer ends 19th April, 2022)
REVIEWS
"As for turning back to Palintropos, I have already done so with undiminished wonder…"
The Times – 23rd October, 2020. 4 out 5 stars review ****
---
"Sometimes shadowed by the celesta, the piano's quieter moments see Tavener redrafting ideas from an earlier solo piano composition called Palin, where delicately repeating notes and floating string lines contain, in Ivan Moody's words, 'some of the most sheerly beautiful music to be found anywhere in Tavener's output' … Recommended"
Pwyll ap Siôn, Gramophone Magazine, April, 2021
---
"Outstanding interpretation of revelatory tone poem …
The piano, meticulously played with a sharp intensity by Japanese pianist Aruhi, is accompanied by the New London Orchestra, with a line-up of strings, trumpets, trombones, horns, harp, celesta and percussion. Conducted by Ronald Corp, the sound is warm and detailed and the end result is a treat for Tavener fans."
Simon Duff – The Morning Star, 27 April 2021. 5 out 5 stars review ****
---
"The timelessness of Tavener's mature works is already present …That this curious mix hangs together as a convincing entity is a tribute to Tavener's compositional skills, aided here in this remarkably assured first recorded performance from Japanese pianist Aruhi and the New London Orchestra under Ronald Corp"
BBC Music Magazine – January, 2021. 4 out 5 stars review ****
---
"Tavener's strength lies in his unerringly sure sense of of architectural design and his ability to manipulate time through the use of ritual to construct large-scale forms"
Tim Alps, Music & Musicians, 27 May 1979
ARUHI
---
Aruhi  is a classically trained pianist and composer who has given recitals in Japan and Europe, both as soloist and accompanist, working with, among others, the oboist Katsuya Watanabe, the violinists Ami Ito and Michiko Kobayashi.
In 2015 she spent six months in London studying with Professor Christopher Elton of the Royal Academy of Music and in 2017 she played a programme of music by the 20th-century Cuban composer Ernesto Lecuona in the 12th-century underground church of St Jean in Aubeterre-sur-Dronne, France. She has composed an album of experimental electronic music, which was published on the website of the Electronic Music Library.
Her boundless musical curiosity extends, however, to all aspects of her craft and she has played in multiple genres, from the opera of Shuji Terayama's Asian Clack Band troupe to piano and synths for Tokyo's extraordinary Robot Restaurant show, from playing with the Franco-Cuban band El Son del Cauto to performing with the all-girl rock band Draw Never. She has sat in with Hugo Motta's Salsa Illegal and regularly plays keyboards for Bozu Band, a rock ensemble comprised of Buddhist monks. She has imminent plans to direct and score a short film and has been commissioned to compose the soundtrack for another film project.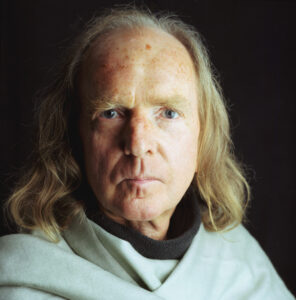 John Tavener's 'Palintropos' – World Premiere Recording
John Tavener's 'Palintropos' for piano and orchestra was composed in 1978. This remarkable score has remained commercially unrecorded for over 41 years. Tavener himself described it as "the most impressionistic piece I have ever written". We will record Palintropos with the senstational young Japanese pianist ARUHI and the New London Orchestra conducted by Ronald Corp. The album will also feature 'All things in time and space' by Michael Stewart who studied with Tavener in the late 70s.
"The genesis of Palintropos was not entirely abstract. It was conceived on the island of Patmos in Greece and it came to me pretty much in one day when I was sitting on top of Patmos where St John received the Divine Revelation. If you watch changing colours on Patmos it's one of the most extraordinary experiences you can have, watching them from morning to evening – it's quite staggering! I consider it to be closest thing I've composed to a tone-poem and my only impressionistic serial piece" 
Extract from a previously unpublished interview between John Tavener and Michael Stewart in 1983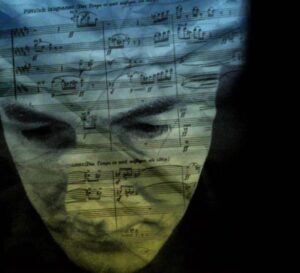 MICHAEL STEWART
---
Michael J. Stewart is a composer, pianist and writer. He studied composition at Trinity College of Music, London with John Tavener and at the International Film School, London with Richard Arnell.
His music covers a diverse range of styles and genres and he has frequently worked in collaboration with film, dance, theatre and other mixed media projects. His music is often preoccupied with his interest in cosmology, time, memory, spirituality, zen philosophy, sacred geometry and quantum theory. He is currently working on a Piano Concerto for the pianist Aruhi.
As a writer Stewart has written for many leading music publications including, The Guardian, Gramophone Magazine, The Good CD Guide, Music & Musicians, The BBC as well as writing many CD liner notes for major classical labels.
He founded A Flock Ascending in 2017 in order he says, "to promote emerging talent in the field of classical music and related genres from both composers, instrumentalists and ensembles. The label will also aim to release albums combining standard repertoire with previously unrecorded works".